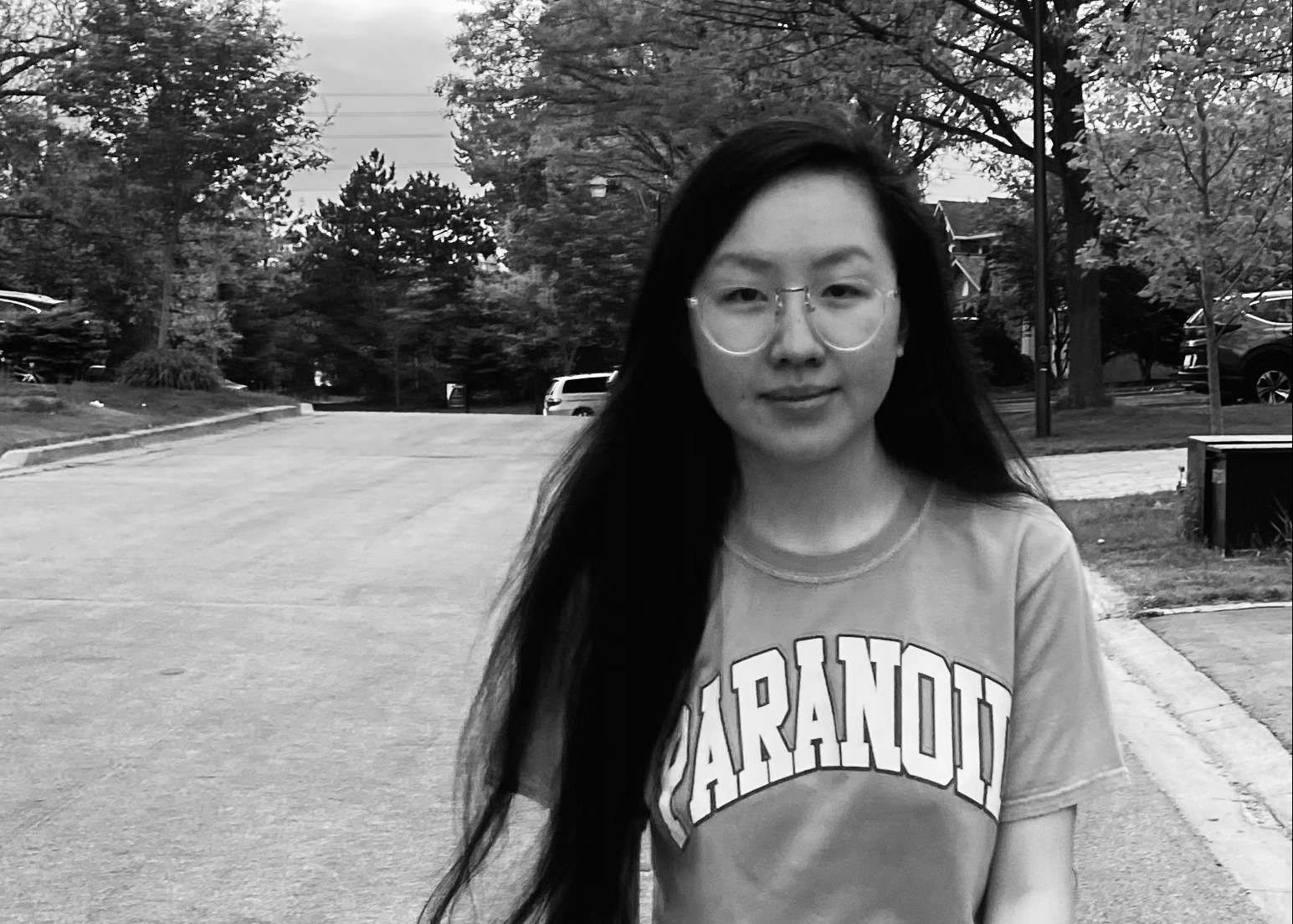 I'm Christina – a designer, sometimes developer. In my work, I aim to build scalable and delightful products that move the
world
forward. During the day, I do research and design for security software at Cisco. This fall, I'm going into my 3rd year of the undergraduate Digital Futures program at OCAD University in Toronto, Canada.
I try to follow my curiosity. I like technology, maybe because I spend most of my time staring at screens, maybe because of its potential to have impact on large scales, maybe because it's constantly changing, so there's always more to learn.
My favourite parts of design are observing and listening to people interact with products, ideating and testing solutions with a high level of craft + detail, and collaborating with cross-functional team members to see situations from new perspectives. 
I believe everyone is a designer, sometimes nothing is better than something, and that growth comes out of compromise, constraints, and being uncomfortable. 
Technology that helps people save time, how AI can be used to expand human creativity, nudging consumers towards more environmentally sustainable choices, pretty much anything in the fintech space since transactions fuel the world, digital experiences beyond phones and computers like augmented reality or even hardware interfaces, communities that facilitate meaningful connections between people, all kinds of tools used by creators, and probably some more. 
In the past, I've really liked working on design systems at both startups and larger companies because of opportunities to optimize processes and bridge gaps between design and development. I'm always down to try new tools, whether they're no code builders, Figma plugins, prototyping software, analytics features, or something else entirely. 
Currently, I'm learning about accessibility + inclusivity, service design, and data visualization. I'm also taking courses this semester in electroacoustics and design history. 
I like making friends at hackathons – either as a hacker, mentor, speaker or sponsor. I've been to over 10. Also, a similar number of concerts. Maybe I need to find some new interests.